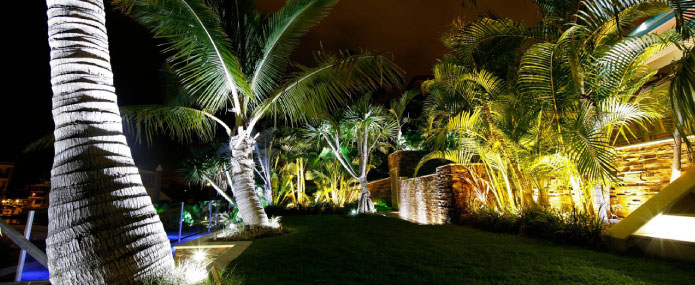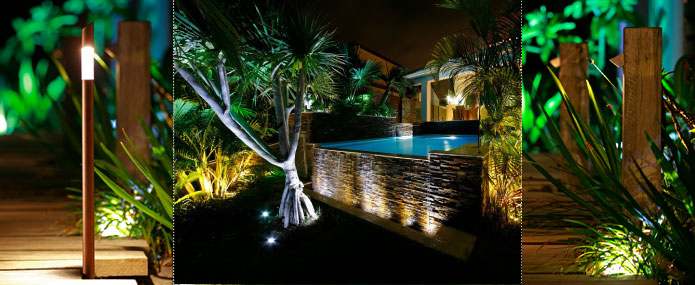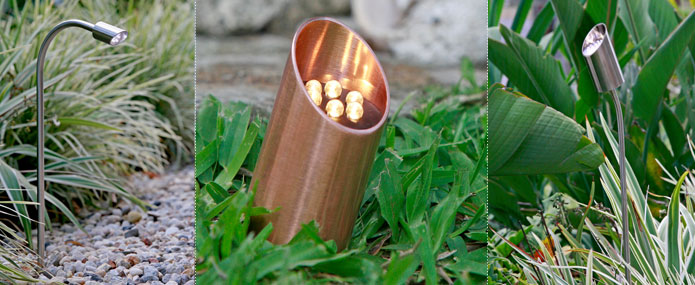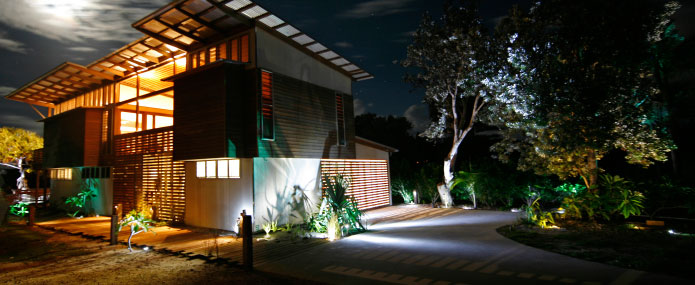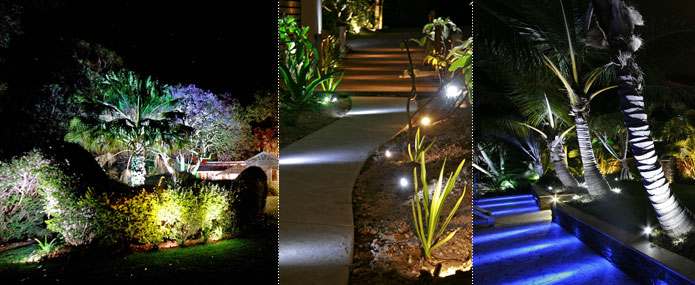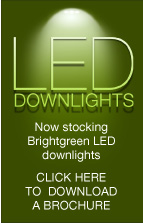 LED GARDEN LIGHTS AND ARCHITECTURAL LED LIGHTING
Byron Green Lights will change the way you think about garden, indoor and outdoor lighting. We supply an extensive range of LED lights to Landscapers, the building industry, and homeowners.
Designed and crafted in Australia from Marine-Grade Stainless Steel or Solid Copper, our LED lights are ultra energy-efficient, stylish and easy to install.
Our lights are the attractive 'green choice'. They reduce your carbon footprint, have up to 50,000 hours of lamp life, and do not contain environmentally hazardous materials.
The simple to install 12 volt plug-in wiring system means creating the exact atmosphere you wish can be achieved in minutes. With a wide range of sizes and LED colours available, changing the mood or accommodating your growing garden is just as easy.
The brilliance of LED lighting teamed with cutting edge Australian design and manufacturing unlocks the beautiful possibilities of your outdoor areas.
With no ongoing maintenance costs, no replacement globes required and high energy efficiency, Byron Green Lights are up to 90% cheaper to run than traditional garden lighting.
A full range of accessories is available. Everything needed to complete a lighting system project. Cool to touch and waterproof our lights are perfectly safe in all areas of the garden and won't attract bugs and insects.
Byron Green Lights bring you environmentally friendly, beautiful and creative lighting solutions for indoor and outdoor living.